Seasonal Behaviors: Why are there more road-killed animals this time of year?
A common question we get in late winter and early spring is about the increase in the number of wild animals struck by vehicles.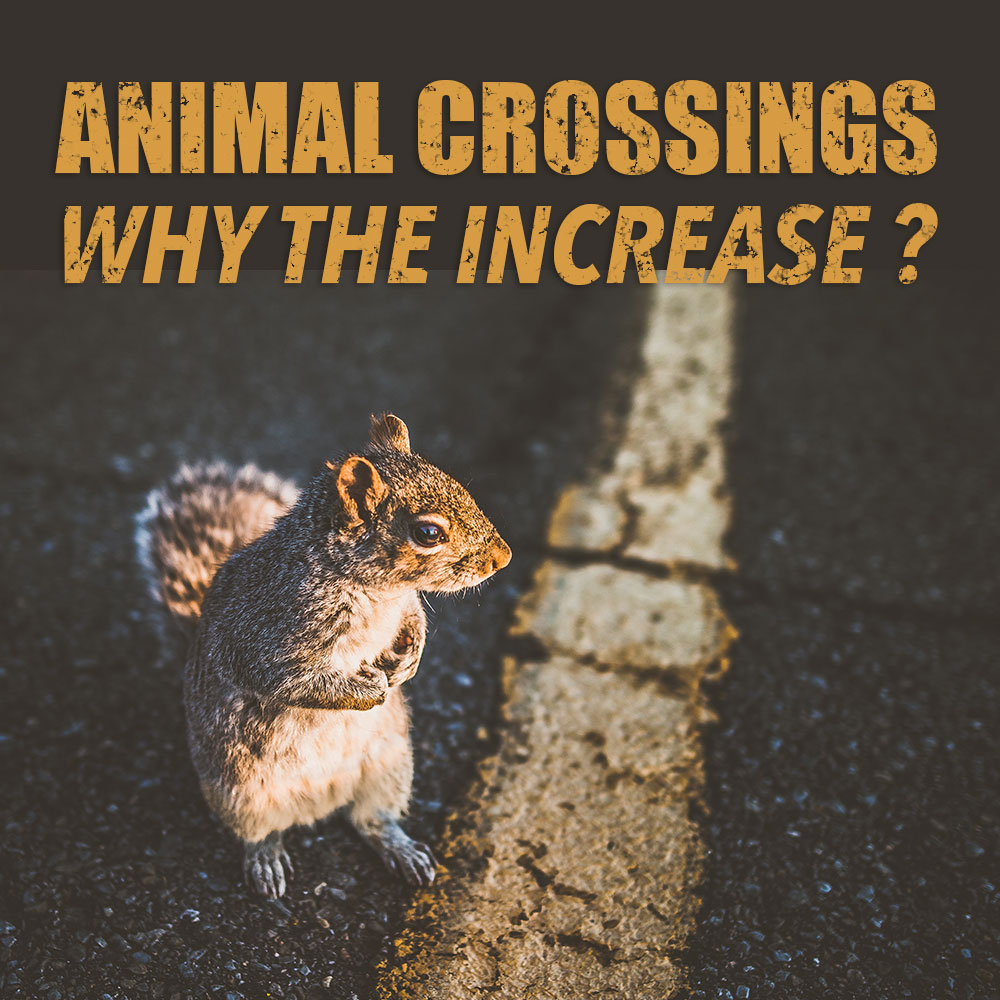 Why are there so many?
Basically it boils down to reproduction and dispersal to find habitat. For adults, finding a mate usually requires travelling, which means more opportunity to have a run-in with vehicles. In the case of juveniles, they often get struck while dispersing from their natal home to less crowded habitat.
Here's a snapshot of when you're more likely to see these species on the move:
Skunks
Breeding takes place from mid-February to mid-March.
Young skunks begin to venture out on hunting expeditions with the female at seven weeks, and they are fully weaned by the time they are two months old. They stay with the female until the fall, when they'll disperse to find their own territories.
Woodchucks
Breeding occurs in late February through March.
Young woodchucks will start looking for their own living space when they are approximately two months old.
Raccoon
Breeding occurs from January through March with the peak occurring in February.
Young raccoons leave the den when they are weaned, between two and three months of age. Though able to care for themselves, young raccoons typically stay near the female throughout the Fall and Winter, waiting until the following spring to disperse.
Tree Squirrels
Each species has two breeding seasons, one in winter (January and February) and the other in late spring (March) or early summer (July).
Young squirrels are weaned around eight weeks of age and will disperse to new areas if the current habitat is over-crowded.
Opossums
Breeding happens in late January and early February, with some individuals breeding again in May.
By the time they are three months old, young opossums will be weaned and on their own.
Mink
Breeding takes place January through March, and the young are typically born in April or May.
Young minks are on their own by late summer.
Bobcat
Breeding takes place in January through June, with the peak in February and March.
Young of the year stay with the females from spring until fall.